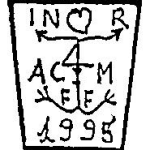 ASSOCIAZIONE CULTURALE  "MUSEO DELLA GENTE DELLA VAL RESIA"
(THE CULTURAL ASSOCIATION "MUSEUM OF THE PEOPLE OF THE RESIA VALLEY")
The Cultural Association "Museum of the People of the Resia Valley" was established in 1995 and, among its main activities, it is committed to collecting, preserving and sorting, also through the organization of educational activities, handiwork, objects and documents that aid the promotion, study and research of the Resia Valley community.
One of the Association's purposes is to study and strengthen the cultural and ethnic identity of the local community. Furthermore, it plays an educational and research role benefiting most of all the local residents and the schools of all levels and it cooperates with museums and scientific institutions based in Italy as well as in other countries.