Museo della gente della Val Resia / Muzeo od tih rozajanskih judi
The Museum of the resian people is located in Stolvizza in the Resia valley in a typical old house.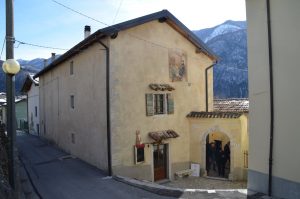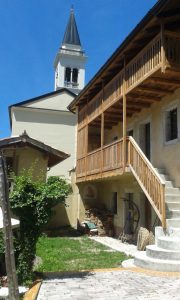 In the museum you can see a reconstruction of an old kitchen and a badroom.
The Section dedicated to the oral heritage.
Opening hours
Monday – Friday: 10.00 – 13.00  14.00 – 16.00
Saturday and Sunday: 14.00 – 16. 00
(closed: Christmas, New year, Easter, 1. november)
Info: ++39 (0)433 53428
Address: Via Udine, 11 Solbica/Stolvizza 33010 Rezija/Resia (Udine/Viden) Italija
e-mail: muzej@rezija.com
Museo della gente della Val Resia _ Muzej rezijanskih ljudi
∼ ∼ ∼ ∼ ∼ ∼
The first museum (1998 – 2016)